Billings Family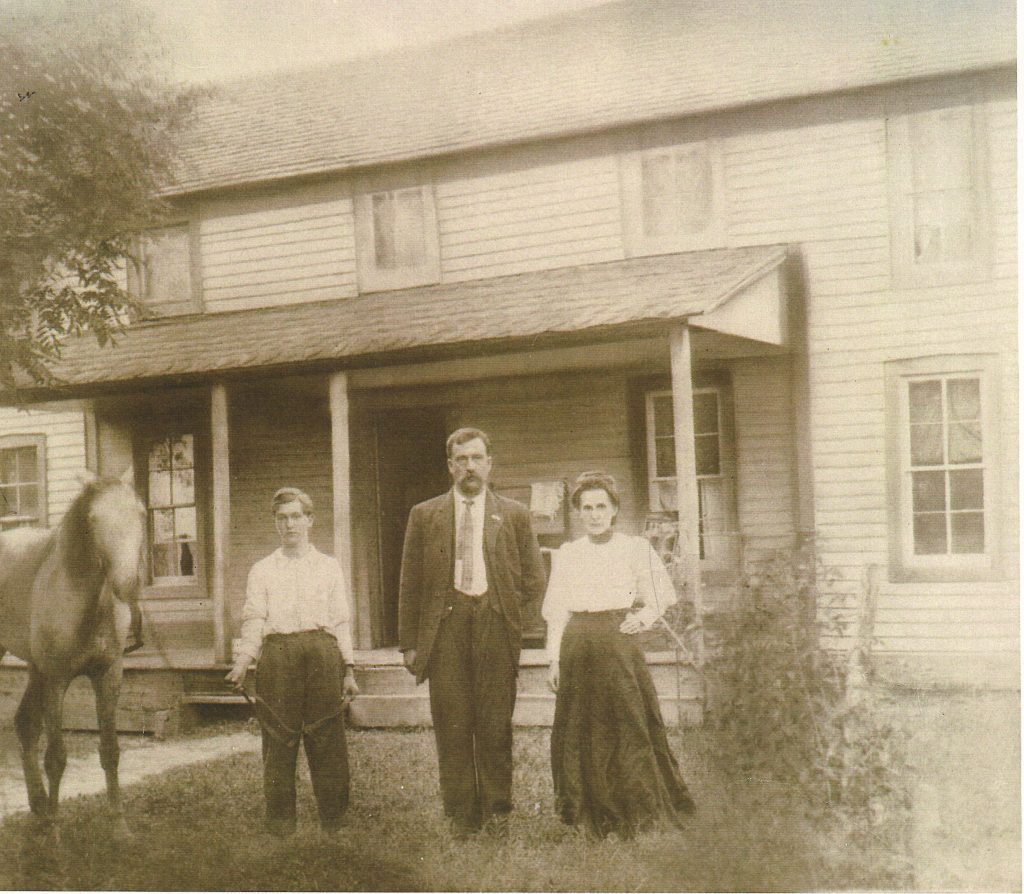 After the loss of a loved one, it's often necessary to go through the departed one's possessions, and sometimes, unexpected discoveries turn up. Such is the case with old family documents left behind that eventually made their way to Tommy Feaster of the Allons community. Following the death of his grandmother, Clarice Billings Carroll, Tommy came into possession of some old photographs, newspaper clippings, and legal documents pertaining to both sides of his family, the Billings, and the Feaster family too. While going through the numerous items his grandmother had saved, Tommy came across a marriage certificate that indicates Clarice Billings Carroll's first marriage was to Robert Warner Cooper, born November 1898, and died March 31, 1945 at the young age of not quite 47. While doing a search on Ancestry.com, information there indicates that Robert Warner Cooper was the son of William B. Cooper and Mary Jane Pennington Cooper. His final resting place was in the Cookeville City Cemetery. Other memorabilia found in the old papers belonging to Tommy's grandmother included business cards and also postcards picturing a business owned by Robert W. Cooper near Monterey known as the Mountain View Inn. It was advertised as a scenic tourist camp on US Highway No. 70 North, altitude 2000 feet. The camp included a café and modern cabins. Even though Tommy was very close to his grandmother, he was never aware of her first marriage or her connection to the Mountain View Inn until he discovered the marriage certificate and souvenirs in those items she had saved.
Another very interesting item in Tommy's possession is an old ledger kept by his great-great-grandfather who was a doctor in the Oakley community by the name of James Monterall Billings, the grandfather of Clarice Billings Carroll. The ledger contains a detailed listing of hundreds of names of individuals that Dr. Billings came in contact with. Financial transactions are noted along with items sometimes exchanged as payment for doctor visits. Many individuals were given credit for doctor services with bunches of Ginseng and Yellow Root. Credit would also be given for ricks of wood, shocks of hay, bushels of peas, sweet potatoes, apples, and molasses. One entry shows credit for building a chimney for $28.12. Another entry shows the following: Credit for 10 rick of wood – $5.00; Debit bacon – $3.85; Credit 6-3/4 days of work – $6.75; Credit hauling corn – 50 cents; Credit 2 bushel corn – $1.20; credit hauling lumber – 50 cents; debit 1 yoke of steers – $25.00; debit – 1 heifer – $15.00; debit 5 shoats – $8.00; debit 10 gallons of molasses – $5.00. An entry written in 1905 shows a debtor who owed $4.00 for visits but never settled. Another entry that same year says the bill was paid with 27-1/2 pounds of ham for $2.75. Another visit was paid half with cash and the remaining balance with 4-1/2 bushels of potatoes.
In 1905, the widow Mary Ann Tranbarger was charged .25 cents for "fixing pension papers." That same year, William Burroughs was given credit for 2-1/2 gallons of cherries for .50 cents; 1-1/2 bushels of apples and 1-1/2 bushels of potatoes. The widow Mary Ellen Harrison was charged $1.00 for a visit. In 1912, the ledger shows 30+ visits to Lewis Stover for a child in February, March, April and May, and June 1- 3 visit to Nashville for $15.00. The ledger also contains a list of taxable property owned by Dr. Billings in 1912 as follows: Home tract – $600; Mountain tract – $300.00; Oakley property – $600; Household goods – $75.00; Books – $20.00; Sewing machine – $12.00; Farming tools – $10.00; Wagon – $15.00; Buggy – $25.00; 2 milk cows – $45.00; 1 horse – $30.00; 5 hogs – $20.00; 1 mare – $150.00; chickens – $15.00; Notes – $600.00; Accounts – $200.00; Cash on hand – $10.00.
The home of the parents of Dr. James Monterall Billings whose names were Dr. John Marshall Billings and wife Emily Jane Waddle Billings is believed to have been located near the house built by John Hargrove in the Oakley community owned today by Billy Joe Sells and wife Sherry Sells.
It was also interesting to discover that a number of doctors not only came from the Billings family, but were also connected by marriage. The wife of Dr. John Marshall Billings, Emily Jane Waddle Billings, had a brother, Dr. Commodore Perry Waddle, who was a doctor. Kenneth A. Billings became a doctor and John Romine Billings became a dentist. Both were great-grandsons of Dr. John Marshall Billings. The doctors named above all practiced in the Oakley community at one time or another. John Romine Billings was a dentist in Livingston.
Years ago, the Oakley community was described as a thriving village with a post office and a general store. A telephone switchboard was also located in one of the homes there. A daughter of Dr. John Marshall Billings whose name was Ladora Billings once served as the Postmaster in the Oakley post office in 1905. Additional interesting connections to the Billings family include the following:
A daughter of Dr. Commodore Perry Waddle and wife Mary Phelps Waddle whose name was Sara Josephine married Edward T. Parrott who operated a general store and a grist mill that once stood on the banks of Eagle Creek near Taylors Crossroads. Another daughter of Dr. and Mrs. Commodore Perry Waddle, Harriet Calverna (Callie) Waddle married James W. Fillmore Martin of the Oakley community. Callie Waddle Martin was born in Kentucky, August 25, 1870, but she and her family moved to Tennessee to a farm in the nearby Ozone community. She married James W. Fillmore Martin February 13, 1869. To this union was born 9 children. Mrs. Martin was a member of the Church of Christ for 30 years. The Martin home near the Oakley community was a large two-story white house which they built themselves and moved into in 1919. Many years later, their home was modernized with the installation of a new and complete bathroom, hot and cold running water, and was serviced with electricity. It was easy to identify the Martin home by the large, beautiful cedar grove on the right of the house. This was once the site of an apple orchard, but in 1831, a storm twister blew down the entire orchard. In the following spring, it was discovered that hundreds of little cedar seedlings had come up in the area. They were left to grow and it became one of the finest cedar groves in this country. The Martins had many large offers to buy the timber, but steadily refused to sell. Mrs. Martin always insisted it was a wonderful windbreak and that it was worth more to them standing as it was.
The photo of Dr. John Marshall Billings, great-great-great grandfather of Tommy Feaster, shows he's wearing a Union army uniform, and is listed as a member of the 11th Ky Infantry, Company C. His birthplace was in the state of Pennsylvania. The gun he holds was a Colt Model 1855 revolving carbine rifle provided by the US government during the Civil War. Information on the internet says this rifle was not always safe due to the fact that it was known to explode sometimes during the firing process and at other times could not be reloaded quickly.
Information for this story was made possible by not only Tommy Feaster who was kind enough to allow me to spend an afternoon looking through his grandmother's memorabilia, but with the help of Elmo Garrett who transcribed the ledger of Dr. James Monterall Billings.